Snowfest Arts & Crafts Vendor Info
---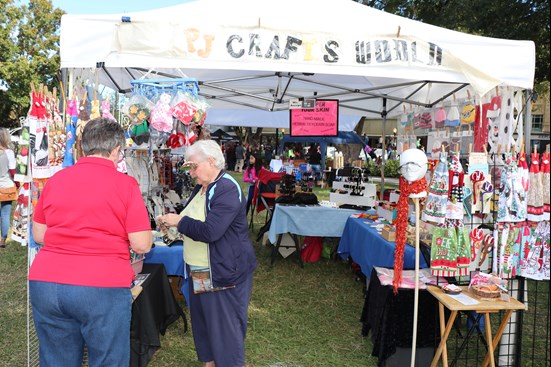 ---
*SNOWFEST 2023 Vendor applications are now being accepted*
There is snow in the forecast for Lakeland! The 43rd Snowfest in Downtown Lakeland, at Lake Mirror Park on the Frances Langford Promenade will be December 9th, 2023 from 5:00 PM – 9:00 PM.
Arts & Crafts booth spaces are available for reservation at a cost of $30.00 per space. 
A 10 X 10 grass space will be provided. All booths must be self-contained and able to set up without any additional resources, including electric. Canopies and tents are encouraged but NO STAKES are allowed.
The City of Lakeland will be unable to provide chairs, tables, or any other accessories. 
Spaces are limited and will be assigned based on descriptions of products received in applications (to reduce duplication of neighboring vendors) – so please be thorough.   
Set-up will begin at 12:00 PM (if earlier please request) and please be done by 4:00pm.
No vendor will be allowed to set up or drop off supplies any time prior to Saturday. 
Some spaces will require more of a walk than others from designated drop-off areas; please be prepared to transport your fare. 
All booths must remain intact and operational until the close of the event at 9:00 PM.
Individual vendors will determine their own prices and products.  The City of Lakeland staff will not be involved with the competitive wages of each vendor.  The City of Lakeland will not be held responsible for any duplication of fare/products displayed and sold. 
The vendor application can be completed below. 
Hold Harmless and $30 reservation can be mailed to:
City of Lakeland
Attn: Parks & Recreation | Snowfest
228 S. Massachusetts Ave.
Lakeland, FL 33801
---
For more information email Recreation@Lakelandgov.net