There are two Public Entrances to Se7en Wetlands: 
Gopher Tortoise Gate (through Loyce E. Harpe Park) &
Wood Stork Gate (Se7en Wetlands connector trail through Lakeland Highlands Scrub Reserve).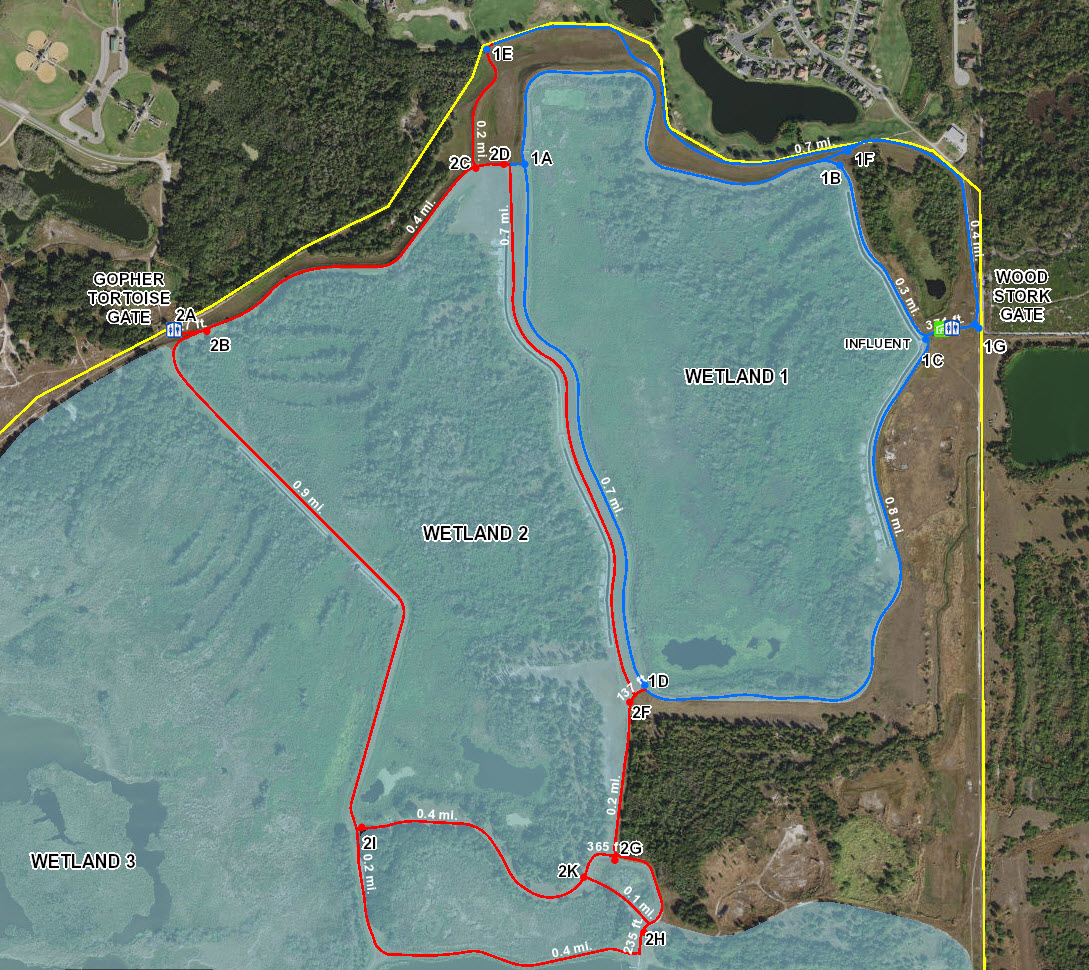 Reminder! There are no paper maps at Se7en Wetlands. Access the map digitally via the City of Lakeland's Park Finder or click on the image above.