Park Highlights
Hike the Blue Wetland 1 loop to see the Influent, where 10,000,000 gallons of treated wastewater enter into Se7en Wetlands every day! 
Hike the Red Wetland 2 loop to walk onto a boardwalk overlooking a shallow lake usually occupied by plenty of alligators! 
To rent the larger picnic pavilion located near the Influent/Lakeland Highlands Scrub, please contact our Parks and Recreation Staff at (863) 834-2280. Note that all Park Rules still apply with Rentals. 
Water fountains and restrooms are located at the trail heads. Each loop is about 3 miles long in full sun. Please come prepared to enjoy this unique place!
Click on the park map image below to launch an interactive map of Se7en Wetlands. 
**ATTENTION: The southernmost connector trail on the RED LOOP is CLOSED. Use the trail between markers 2I and 2G instead.**
---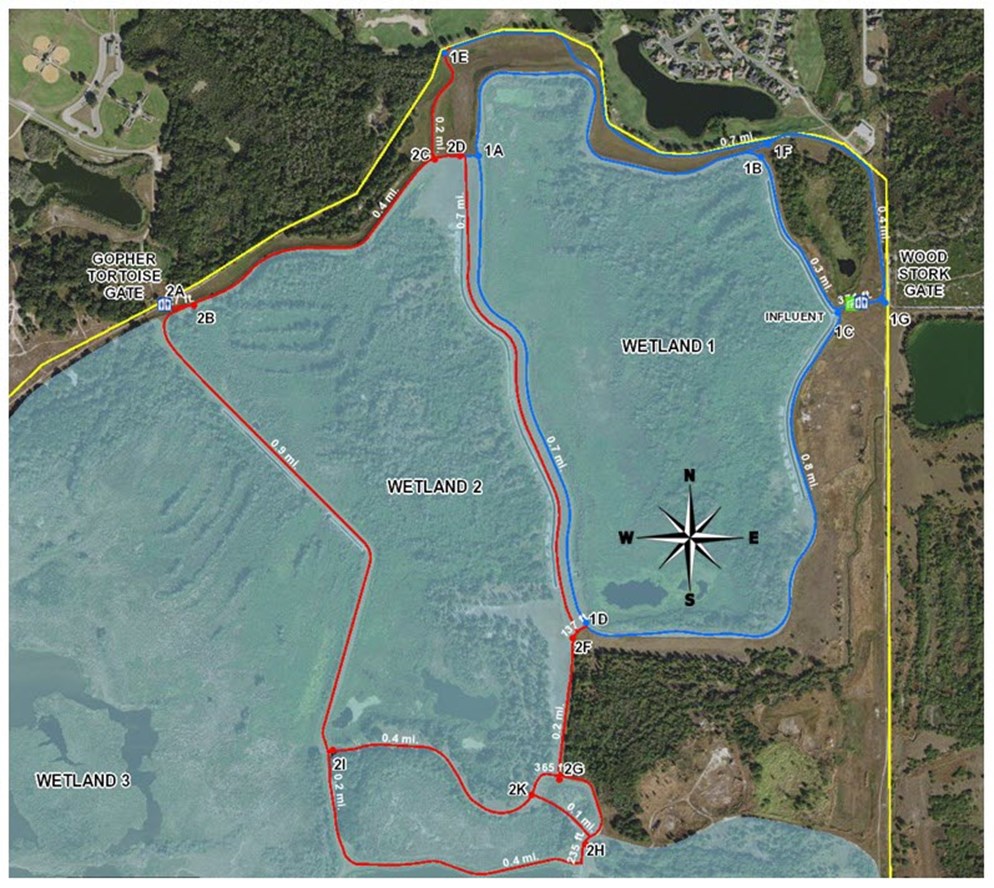 ---