---
Metal Roofs: Dos and Don'ts
Roofs are among the most prominent and defining features of a home. The shape, slope, material, and orientation all contribute to the character of a building. There is historical precedent for metal roofs on many Lakeland homes and owners are understandably drawn to these durable, heat-reflecting coverings. However, not all metal roofs are created equal.
✅ Flat-panel 5V crimp and standing seam roofing are appropriate for use in historic districts.
❌ Striated metal roofing is not appropriate and will not be approved.
For more information, see the information sheet: Metal Roofs: Dos and Don'ts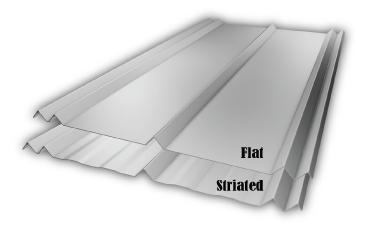 ---