Nucycle Energy Partners With City of Lakeland | Southern Glazer's Wine & Spirits to be First Customer: City News Blog
---
LAKELAND, Fla.
,
March 24, 2023 

/PRNewswire/ --
 | 
NuCycle Energy announced a new partnership with the
City of Lakeland
today. This partnership will allow commercial customers in the
Lakeland
service area to avoid the landfill and help replace fossil fuels. This new sustainability initiative kicks off on
Monday, March 27th
.
"We're excited to join forces with the City of Lakeland and Southern Glazer's Wine & Spirits to bring this new sustainability program to our community," says Kyle Pukylo, Director of Sales at NuCycle Energy. "It's fun to imagine the impact we'll make, starting right here in Lakeland, Florida."
"The City of Lakeland is looking forward to offering our city commercial industrial waste customers an alternative to landfilling their materials at no additional cost. Materials that can be diverted away from the landfill is a win for our customers and the city," said, Gene Ginn, Solid Waste Manager of the City of Lakeland. "Right now Southern Glazer's Wine & Spirits is the first commercial customer that will participate in the NuCycle program but we hope to expand it to other commercial customers in our service territory."
"Environmental sustainability and reducing Southern Glazer's carbon footprint remains a top, strategic priority," said Jason Witty, Vice President of Operations, Southeast Region, for Southern Glazer's. "As a Florida-based company, we are proud to be a first mover and be able to implement this program in Lakeland to help us ultimately become a zero landfill operation."
The benefits of this new partnership include:
Landfill Abatement
Fossil Fuel Replacement
About NuCycle Energy: NuCycle Energy operates a Florida based Sustainability Initiative that manufactures an alternative energy fuel product, while providing a landfill-free materials management program to many of America's largest commercial brands and institutions. Through our proprietary process, we manufacture this alternative fuel from pre-consumer materials that were previously treated as waste, and otherwise destined for the landfill. Known as Enviro-Fuelcubes®, this highly-engineered energy-dense fuel, which carries a Non-waste determination from the US EPA, is capable of replacing traditional fossil fuels in energy intensive industries, such as cement manufacturing and electrical power generation. Put simply, the NuCycle process simultaneously provides a zero-landfill solution for commercial and industrial materials, while reducing the use of fossil fuels in industrial applications. To learn more about NuCycle Energy, please visit our website.
About Southern Glazer's Wine & Spirits: Southern Glazer's Wine & Spirits is the world's preeminent distributor of beverage alcohol, and proud to be a multi-generational, family-owned company. The Company has operations in 44 U.S. states, the District of Columbia, and Canada. In 2022, Southern Glazer's was listed as one of Forbes Best Employers for Diversity. In 2021, Southern Glazer's was selected as a U.S. Best Managed Company by Deloitte Private and The Wall Street Journal, as well as named by Newsweek as a Top 100 Most Loved Workplace. Southern Glazer's urges all retail customers and adult consumers to market, sell, serve, and enjoy its products responsibly. For more information visit www.southernglazers.com. Follow us on Facebook, Twitter and Instagram @sgwinespirits.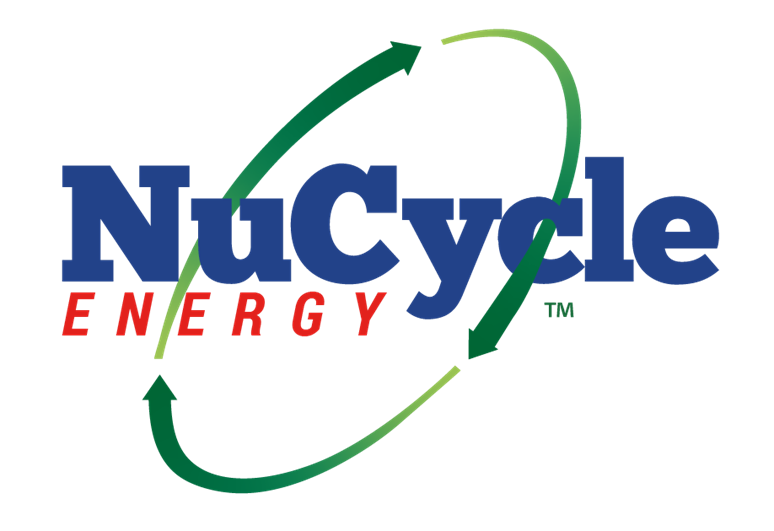 ---
Contacts
Kyle Pukylo
NuCycle Energy
(813)-937-9240
kpukylo@nucycleenergy.com
Kevin Cook
City of Lakeland
(863)-834-6264
kevin.cook@lakelandgov.net
---
About Lakeland
The City of Lakeland was incorporated in January 1885 and has grown to become one of the largest inland communities in Florida.  With a current population of over 100,000 Lakeland continues to grow. It has been designated a Standard Metropolitan Statistical Area by the US Census Bureau for over 30 years.  With tourist attractions and gulf beaches only an hour away, Lakeland continues to capitalize on its ideal central Florida location along the I-4 corridor.  The City owns and operates Lakeland Electric, the third largest publicly owned utility in Florida and it was one of the first to offer power in the Sunshine State over 115 years ago. 
For additional information about the City of Lakeland, please visit www.lakelandgov.net.  Citizens are also invited to follow the City on Facebook, Twitter, Instagram, YouTube, Vimeo, Snapchat and Nextdoor.  Citizens can find the City of Lakeland on these social media platforms by searching lakelandgov. 
For additional information about the City of Lakeland, please explore LakelandGov.net.
Citizens are also invited to follow the City on social media.