Plante-Palooza Garden Festival: Hollis Garden February 25th - City News Blog
---
LAKELAND, FL (January 26, 2023) – The City of Lakeland will host the Plantae-Palooza Garden Festival at Hollis Garden on Saturday, February 25th from 9 a.m. – 3:00 p.m.  The event is FREE and there will be several vendors selling Orchids, Bromeliads, Tillandsias, Aroids, Desert Roses, Plumerias, Tropical Plants, Annual & Perennial Flowers, House Plants, String of Plants, Caladiums, Amaryllis, Camellias, Ferns, Roses, Grasses, Exotic Fruit Trees, Native Plants, Succulents, Caudiciforms, Carnivorous Plants, Butterfly Attractants, Bamboo, Spices, Herbs, Rare Flowering Trees, Palms, Cycads and much more!
Kevin Polk, Grounds Maintenance Supervisor that oversees Hollis Garden said, "The Plantae-Palooza Garden Festival, formerly known as Plantopia is an event that the plant community really enjoyed last year, and we had to bring it back as an annual event. We are very excited that the Parks, Recreation & Cultural Arts Department will again play host to this event at beautiful Hollis Garden.  There will be around 20 vendors at the event selling a wide variety of plants, so there will be something of interest for all of those that attend.  We will also have some of our local plant societies and garden clubs on hand to share their knowledge and expertise."
Featured Vendors include R.F. Orchids, Tropiflora, Sow Exotic, 3 Season's Growers, Paradise Found, My Crazy Plant Life, Critter Companions by Kenny Coogan, Mad Plants, George 4 Plants, Calusa Palms Nursery, Southern Blooms Florida Plant Nursery, Third Insight Design & Nursery, Rose Petals Nursery, Amaryllis & Caladium Bulb Co., Got Desserts, The Lakeland Garden Club, Lakeland Camellia Society, The Nectary, and Central Florida Palm & Cycad Society. A portion of the proceeds from the event will benefit the Hollis Garden Perpetual Care Fund.
Hollis Garden is a botanical display garden located at 614 East Orange Street in downtown Lakeland. It is set in a neo-classical architectural environment complete with patterned flower beds, public art, and ornamental fountains. Hollis Garden is a formal garden, on a 1.2-acre site located within historic Lake Mirror Park. Here you will find over 10,000 flowers, ornamental shrubs, and native trees. For more information and hours of operation, please visit www.lakelandgov.net/hollisgarden.
More details on the Community Calendar here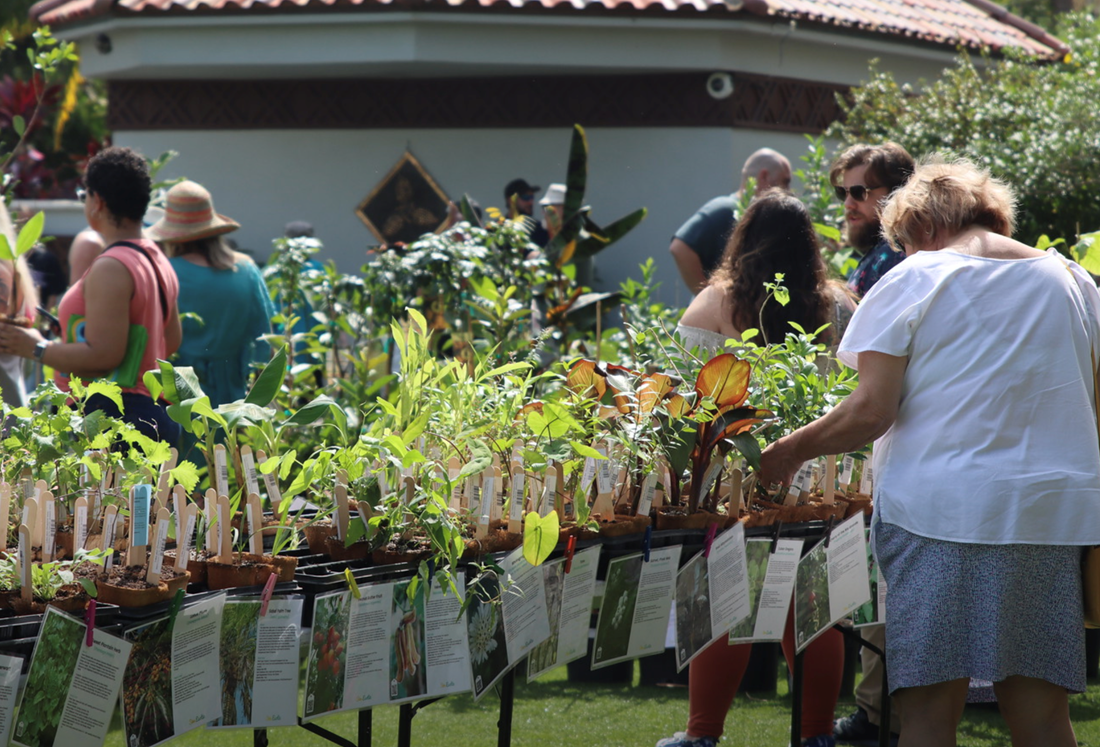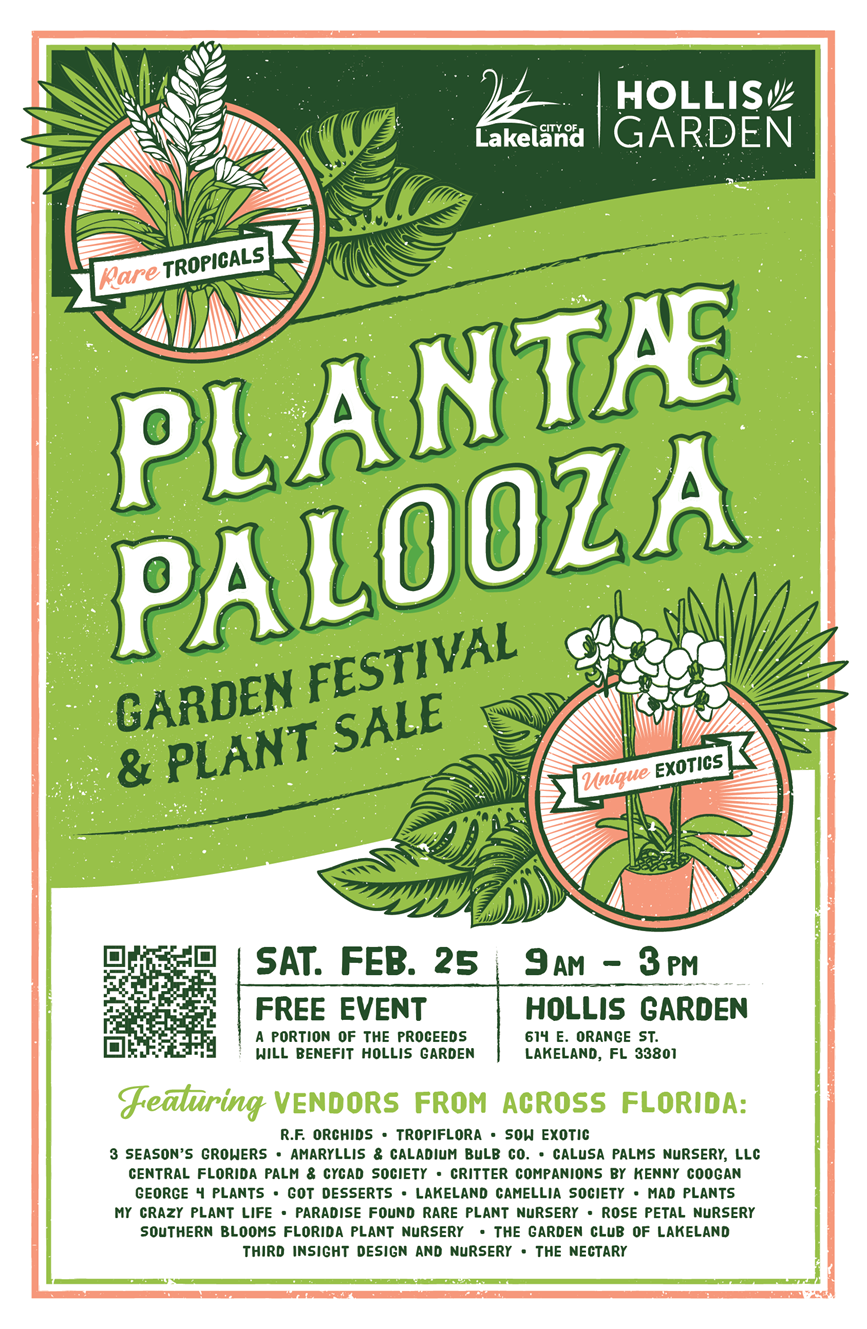 ---
Contact
Kevin Cook
Director of Communications
City of Lakeland
863.834.6264
Kevin.Cook@LakelandGov.net
---
About Lakeland
The City of Lakeland was incorporated in January 1885 and has grown to become one of the largest inland communities in Florida.  With a current population of over 100,000 Lakeland continues to grow. It has been designated a Standard Metropolitan Statistical Area by the US Census Bureau for over 30 years.  With tourist attractions and gulf beaches only an hour away, Lakeland continues to capitalize on its ideal central Florida location along the I-4 corridor.  The City owns and operates Lakeland Electric, the third largest publicly owned utility in Florida and it was one of the first to offer power in the Sunshine State over 115 years ago. 
For additional information about the City of Lakeland, please visit www.lakelandgov.net.  Citizens are also invited to follow the City on Facebook, Twitter, Instagram, YouTube, Vimeo, Snapchat and Nextdoor.  Citizens can find the City of Lakeland on these social media platforms by searching lakelandgov. 
For additional information about the City of Lakeland, please explore LakelandGov.net.
Citizens are also invited to follow the City on social media.