Public Notice: Portion of East Orange Street and South Lake Avenue to Close for Approximately Three Months
---
WHAT:             Street Closures
WHERE:           East Orange Street and South Lake Avenue
WHEN:            September 11 – December 15
WHY:               Infrastructure for newly built apartments
WHO:              Tiger Contracting LLC – Orange Street Apartments
LAKELAND, FL (August 30, 2023) | Starting September 11, 2023, a portion of East Orange Street from Iowa Avenue to South Lake Avenue will be closed along with a portion of South Lake Avenue from East Orange Street to East Lime Street for approximately three months. 
It is anticipated that the road closures will remain in effect through December 15, 2023. Dedicated crews will be doing the necessary work connecting City utilities and installing critical infrastructure for the project currently known as the Orange Street Apartments.
To ensure the smooth flow of traffic and the safety of all residents and workers, the appropriate measures and detours will be in place as part of a traffic management plan for the duration of the project. Message boards are currently in place to notify motorist and residents about the upcoming road closures.
The developers of the Orange Street Apartments are covering the costs and construction of the project. Most of the work will be performed by Tiger Contracting LLC who is overseeing the project. They will be working with City of Lakeland Water and Wastewater crews to make the proper water and sewer infrastructure connections.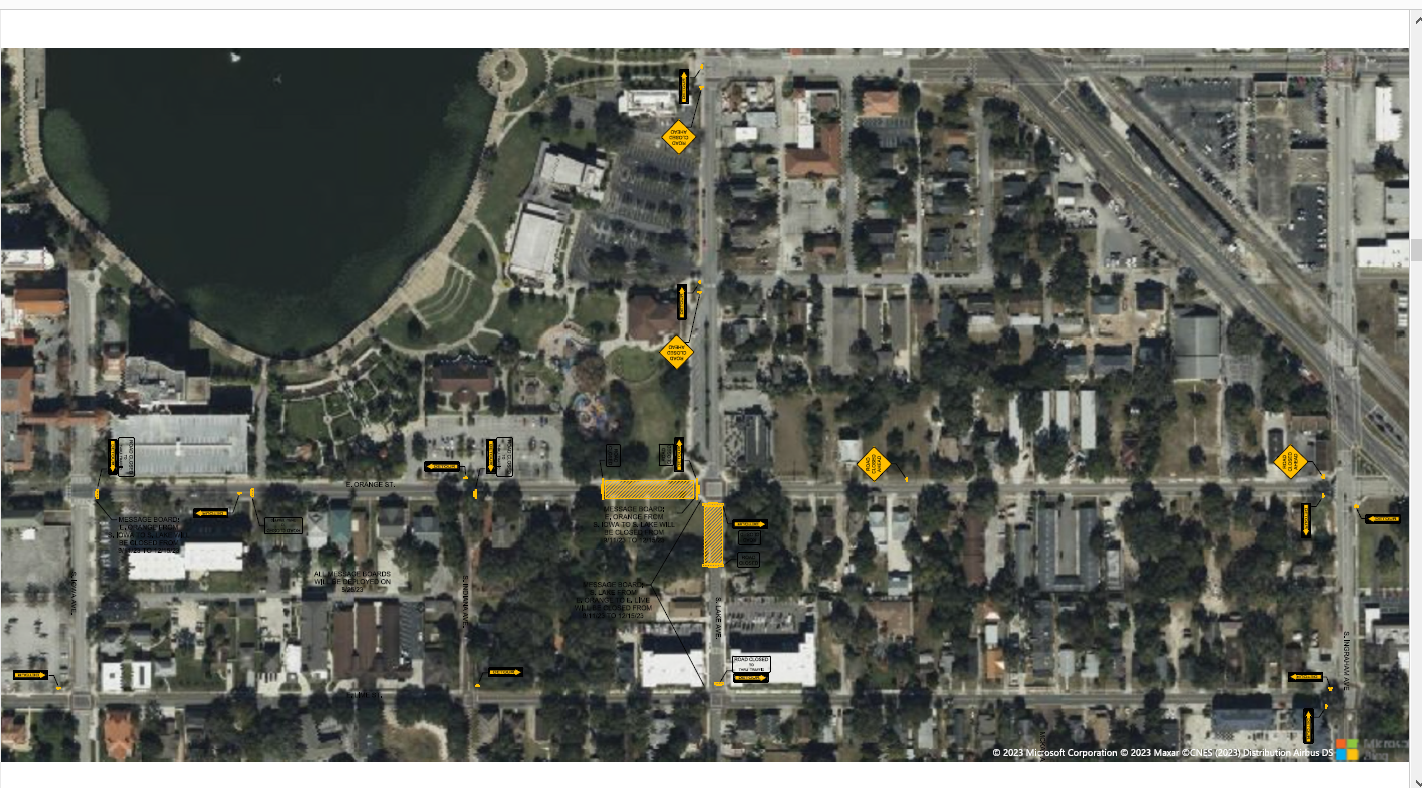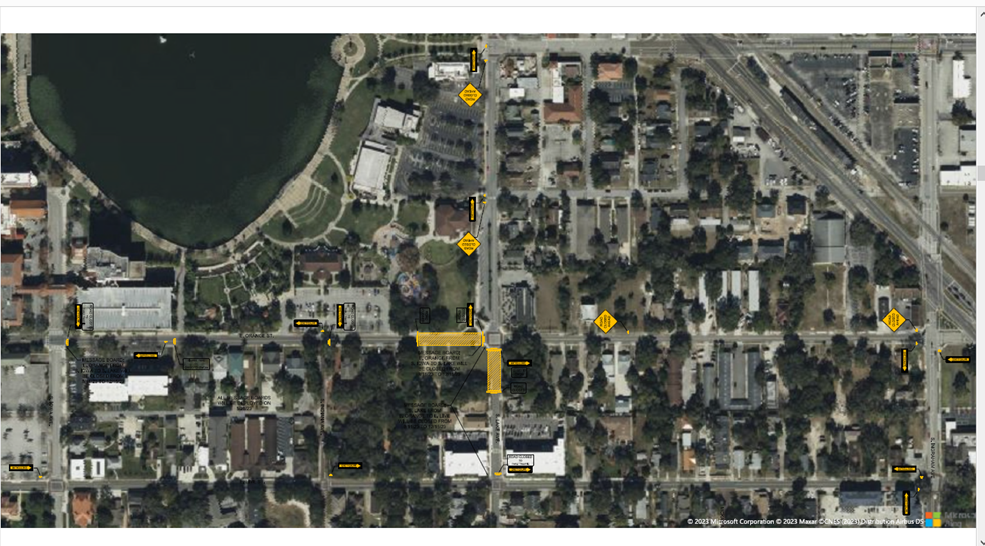 ---
Contact
Kevin Cook
Director of Communications
City of Lakeland
863.834.6264
Kevin.Cook@LakelandGov.net
---
About Lakeland
The City of Lakeland was incorporated in January 1885 and has grown to become one of the largest inland communities in Florida.  With a current population of over 100,000 Lakeland continues to grow. It has been designated a Standard Metropolitan Statistical Area by the US Census Bureau for over 30 years.  With tourist attractions and gulf beaches only an hour away, Lakeland continues to capitalize on its ideal central Florida location along the I-4 corridor.  The City owns and operates Lakeland Electric, the third largest publicly owned utility in Florida and it was one of the first to offer power in the Sunshine State over 115 years ago. 
For additional information about the City of Lakeland, please visit www.lakelandgov.net.  Citizens are also invited to follow the City on Facebook, Twitter, Instagram, YouTube, Vimeo, Snapchat and Nextdoor.  Citizens can find the City of Lakeland on these social media platforms by searching lakelandgov. 
For additional information about the City of Lakeland, please explore LakelandGov.net.
Citizens are also invited to follow the City on social media.