Public Notice: Peterson Park Boardwalk And Fishing Pier Closed Until Further Notice
---
LAKELAND, FL (April 11, 2023) | The boardwalk and small fishing pier at Peterson Park are currently closed until further notice. The structures have deteriorated over time and City staff has deemed the structures unsafe. 
The 300-foot boardwalk was originally built in 2001 and it winds around an old mining spoil that offers panoramic views of Lake John and connects to another section of the park.  The wood at both structures is over 20 years old and unfortunately, the aging amenities need to be replaced. Bob Donahay, Director of Parks, Recreation & Cultural Arts said, "We are going to look at a number of alternatives for replacement including pressure treated wood, and composite products that last longer than traditional wood."  He added, "We will look at the entire scope of work with the possibility of expanding the boardwalk as well."
The footbridge at Peterson Park that connects to Three Parks Trail was refurbished in 2021 and will remain open. Three Parks Trail is a popular pedestrian and bicycle pathway for the community, and it will not be impacted by the boardwalk closure.
At this time, City staff does not have an estimated timeline of when the project will start or end. The boardwalk and pier replacement process will involve an extended closure of the structures.  Bid documents will go out for construction before a firm is selected to rebuild the support structures, decking and railing.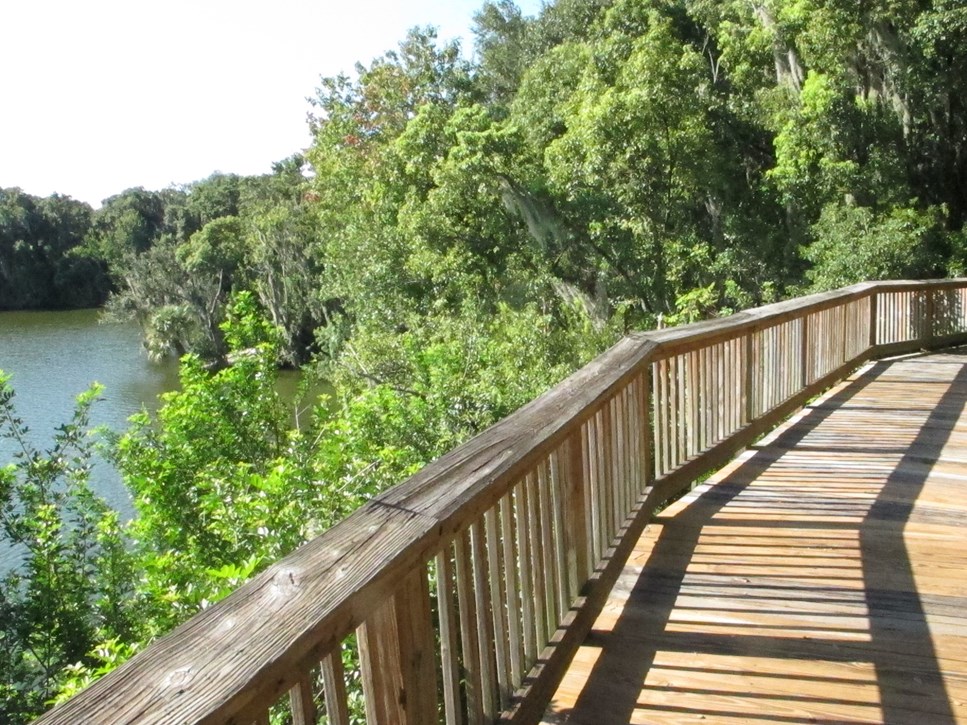 ---
Contact
Kevin Cook
Director of Communications
City of Lakeland
863.834.6264
Kevin.Cook@LakelandGov.net
---
About Lakeland
The City of Lakeland was incorporated in January 1885 and has grown to become one of the largest inland communities in Florida.  With a current population of over 100,000 Lakeland continues to grow. It has been designated a Standard Metropolitan Statistical Area by the US Census Bureau for over 30 years.  With tourist attractions and gulf beaches only an hour away, Lakeland continues to capitalize on its ideal central Florida location along the I-4 corridor.  The City owns and operates Lakeland Electric, the third largest publicly owned utility in Florida and it was one of the first to offer power in the Sunshine State over 115 years ago. 
For additional information about the City of Lakeland, please visit www.lakelandgov.net.  Citizens are also invited to follow the City on Facebook, Twitter, Instagram, YouTube, Vimeo, Snapchat and Nextdoor.  Citizens can find the City of Lakeland on these social media platforms by searching lakelandgov. 
For additional information about the City of Lakeland, please explore LakelandGov.net.
Citizens are also invited to follow the City on social media.