David Bayhan Named Director of Water Utilities - City News Blog
---
LAKELAND, FL (September 18, 2023) | City Manager Shawn Sherrouse is pleased to announce David Bayhan as Director of Water Utilities, effective September 18, 2023.   He was named Interim Director on April 9, 2023.
Sherrouse said, "David is very familiar with the responsibilities of the position and has significant experience in the variety of services provided by the Water Department.  Throughout his long career, David has proven himself to be an extremely capable technician, engineer, and administrator.  Much of our water and wastewater infrastructure systems have aged beyond life-expectancy and are inadequate to meet the needs of our growing community.  David and our Water Department team are working daily to resolve these complex issues, while also continuing to provide the very best water and wastewater services to our existing customers.  For many years, David's leadership abilities have been evident and impressive.  I have the utmost confidence in his ability to lead our Water Department into Lakeland's future." Bayhan will report directly to the City Manager's Office.
Bayhan said, "I am extremely grateful and very excited for the opportunity to serve as Director of Water Utilities. As a Lakeland native, I am very proud of this City and I look forward to the voyage ahead as we continue to serve this community with safe, reliable, water and wastewater services."
Bayhan was born and raised in Lakeland.  He originally started with the City of Lakeland's Water Department in 2000 as a part-time Engineering Technician.  Bayhan continued to move up in the Water Department taking on more responsibilities and left the City of Lakeland briefly in 2015 to accept the position of Director of Water Utilities for the City of Winter Haven.  He returned in 2017 and accepted the position of Assistant Director of Water Utilities in 2019.  Bayhan was named Interim Director of the utility on April 9, 2023. He graduated from USF and holds Master of Science Degree.  He is married to his wife; Carrie and they have two children.
Lakeland Water Utilities is responsible for providing potable water and wastewater reclamation to residential, commercial, and industrial customers.  The Water Department covers a service territory of about 132 square miles within the greater Lakeland area. The Wastewater Service territory covers about 149 square miles.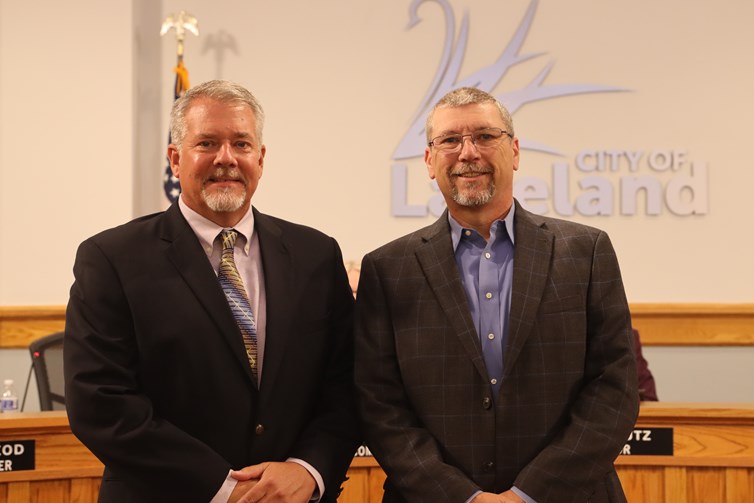 ---
Contact
Kevin Cook
Director of Communications
City of Lakeland
863.834.6264
Kevin.Cook@LakelandGov.net
---
About Lakeland
The City of Lakeland was incorporated in January 1885 and has grown to become one of the largest inland communities in Florida.  With a current population of over 100,000 Lakeland continues to grow. It has been designated a Standard Metropolitan Statistical Area by the US Census Bureau for over 30 years.  With tourist attractions and gulf beaches only an hour away, Lakeland continues to capitalize on its ideal central Florida location along the I-4 corridor.  The City owns and operates Lakeland Electric, the third largest publicly owned utility in Florida and it was one of the first to offer power in the Sunshine State over 115 years ago. 
For additional information about the City of Lakeland, please visit www.lakelandgov.net.  Citizens are also invited to follow the City on Facebook, Twitter, Instagram, YouTube, Vimeo, Snapchat and Nextdoor.  Citizens can find the City of Lakeland on these social media platforms by searching lakelandgov. 
For additional information about the City of Lakeland, please explore LakelandGov.net.
Citizens are also invited to follow the City on social media.