Public Notice: Woodlake Park Community Meeting
---
WHO:              Public, Pickle Ball Players and those that live in near Woodlake Park
WHAT:            Woodlake Park Community Meeting
WHERE:           Magnolia Building, 702 East Orange Street
WHEN:            Tuesday, August 29, 2023, at 6:30 p.m.
WHY:               City of Lakeland looking for input regarding Woodlake Park Operations
LAKELAND, FL (August 21, 2023) - The City of Lakeland is looking for input from the community regarding the operations of Woodlake Park.  Topics of discussion will include hours of operation, noise, recreation activities and playground equipment.  The meeting will be facilitated by Parks, Recreation & Cultural Arts staff. 
Woodlake Park hours were recently reduced to better accommodate the Waterford Community after noise complaints were received from homeowners due to the popularity of the pickleball courts.  Director of Parks, Recreation & Cultural Arts, Bob Donahay said, "Woodlake Park is home to the City's first dedicated pickleball courts.  In fact, they were installed in 2014 and we had zero complaints until 2023 but the sport has also gained popularity and the Woodlake courts have a large pickleball fan base."  He added, "We want to get the community together and discuss park hours, noise mitigating alternatives, playground equipment and even the tennis courts.  We are there to listen and hopefully come together with collaborative solutions."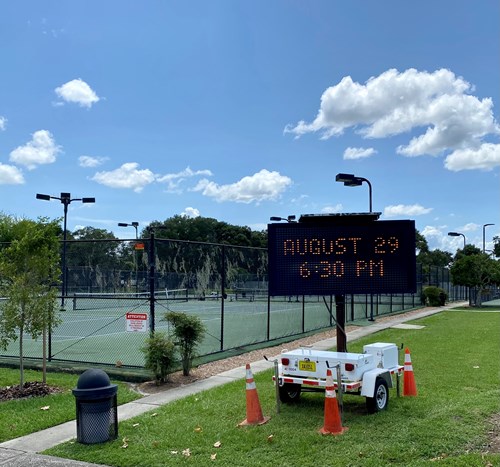 ---
Contact
Kevin Cook
Director of Communications
City of Lakeland
863.834.6264
Kevin.Cook@LakelandGov.net
---
About Lakeland
The City of Lakeland was incorporated in January 1885 and has grown to become one of the largest inland communities in Florida.  With a current population of over 100,000 Lakeland continues to grow. It has been designated a Standard Metropolitan Statistical Area by the US Census Bureau for over 30 years.  With tourist attractions and gulf beaches only an hour away, Lakeland continues to capitalize on its ideal central Florida location along the I-4 corridor.  The City owns and operates Lakeland Electric, the third largest publicly owned utility in Florida and it was one of the first to offer power in the Sunshine State over 115 years ago. 
For additional information about the City of Lakeland, please visit www.lakelandgov.net.  Citizens are also invited to follow the City on Facebook, Twitter, Instagram, YouTube, Vimeo, Snapchat and Nextdoor.  Citizens can find the City of Lakeland on these social media platforms by searching lakelandgov. 
For additional information about the City of Lakeland, please explore LakelandGov.net.
Citizens are also invited to follow the City on social media.