City News Blog: City Of Lakeland Announces Valerie Ferrell As CRA Manager
---
LAKELAND, FL (August 30, 2022) | The City of Lakeland is pleased to announce Valerie Ferrell as CRA Manager, effective Monday, September 12th. As CRA Manager, Ferrell will oversee the operations and manage the Dixieland, Downtown and Midtown community redevelopment areas.
 Lakeland's Community Redevelopment Agency (CRA) is a Division of the Community and Economic Development Department that focuses on areas that need attention, which is provided through renovated buildings, business opportunities, affordable housing, better infrastructure, and unique art and cultural offerings. The CRA is comprised of three districts (Dixieland, Downtown, and Midtown). Each contains its own redevelopment plan, which outlines the specific district's needs and the types of projects the CRA will undertake in each district.
 Jason Willey, Assistant Director of Economic Development/Community and Economic Development Department, said, "The CRA Manager is an important position that adds great value to Lakeland. Valerie brings a unique skill set and a vast knowledge of Florida redevelopment practices to our CRA team. I am very excited to have Valerie on board and look forward to the future of the CRA with her at the helm."
 Ferrell is an experienced public servant specializing in community and economic development with a focus on redevelopment agencies and results-oriented management. She has a record of success in developing innovative community-based solutions and implementing efficient systems. Ferrell excels at working collaboratively with a wide range of partners to achieve common goals. 
Her professional experience includes serving as Community Development Director at the City of Lake Alfred and Urban Development Manager at the City of Tampa for four of its eight CRAs including Downtown, Channel District, Tampa Heights Riverfront and Central Park. Currently, she is the Senior Redevelopment Coordinator for Hillsborough County where she is responsible for managing the County's targeted redevelopment incentive programs. Ferrell previously worked for the City of Lakeland as a CRA Project Manager from 2017 to 2019.
Ferrell said, "I am thrilled to be returning to Lakeland and joining some of my former colleagues in the ongoing work that makes this community so highly coveted for businesses, families and increasing investment. The Central Florida region is experiencing unprecedented growth, and that also brings many challenges that I am eager to work closely with staff, community partners and all stakeholders toward a vision of Lakeland that we all know and love."
CRA's raise funds through tax increment financing. This tool is used to leverage public funds to promote private sector activity in the targeted area. The dollar value of all real property in the Community Redevelopment Area is determined as of a fixed date, also known as the "frozen value." Taxing authorities, which contribute to the tax increment, continue to receive property tax revenues based on the frozen value. These frozen value revenues are available for general government purposes. However, any tax revenues from increases in real property value, referred to as "increment," are dedicated to the redevelopment area.
Ferrell has a Bachelor of Applied Science in Public Administration from Polk State College and Certifications in Community Real Estate Development and Redevelopment. Ferrell lives in Lakeland with her son. She enjoys spending time with family and loved ones. Ferrell is an avid DIYer, loves to paint, and can be found most weekends attending her son's soccer games. As CRA Manager, Ferrell will receive an annual salary of $91,948.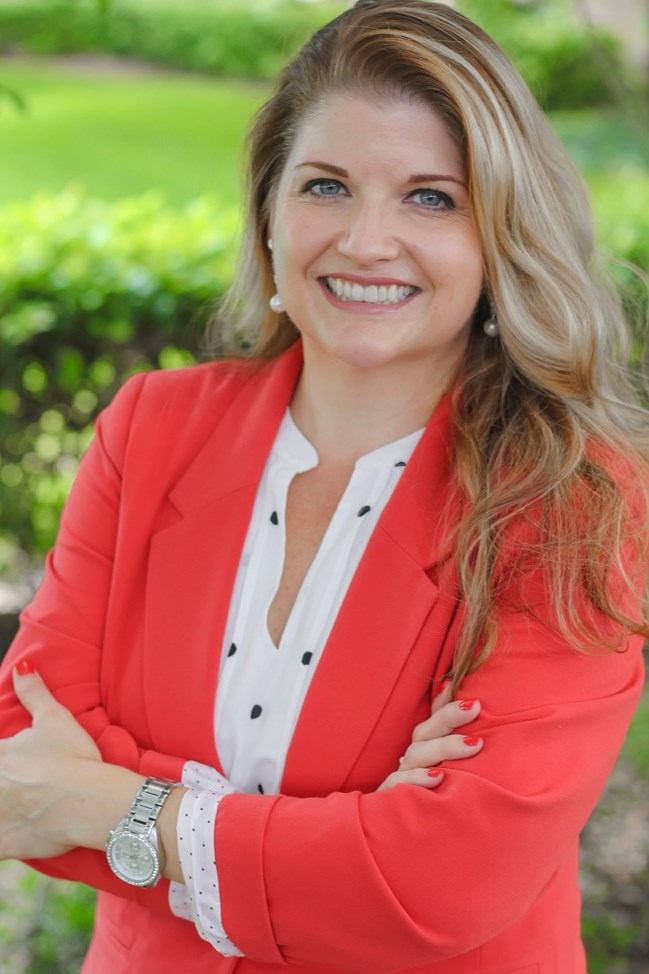 ---
Contact
Kevin Cook
Director of Communications
City of Lakeland
863.834.6264
Kevin.Cook@LakelandGov.net
---
About Lakeland
The City of Lakeland was incorporated in January 1885 and has grown to become one of the largest inland communities in Florida.  With a current population of over 100,000, Lakeland continues to grow. It has been designated a Standard Metropolitan Statistical Area by the US Census Bureau for over 30 years.  With tourist attractions and gulf beaches only an hour away, Lakeland continues to capitalize on its ideal central Florida location along the I-4 corridor.  The City owns and operates Lakeland Electric, the third-largest publicly owned utility in Florida and it was one of the first to offer power in the Sunshine State over 110 years ago.
For additional information about the City of Lakeland, please visit www.lakelandgov.net.  Citizens are also invited to follow the City on Facebook, Twitter, Instagram, YouTube, Vimeo, Snapchat and Nextdoor.  Citizens can find the City of Lakeland on these social media platforms by searching lakelandgov. 
For additional information about the City of Lakeland, please explore LakelandGov.net.
Citizens are also invited to follow the City on social media. 
---