City of Lakeland Water Utility Adopts New Technology to Notify Customers
---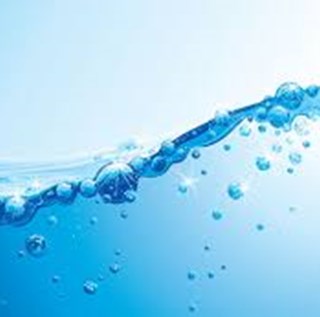 LAKELAND, FL (April 8, 2021) | Starting April 30th,  City of Lakeland Water Utilities will implement a new way that embraces technology to notify customers when important events happen like: Precautionary Boil Water Notices, Planned Water Outages, etc.  
For the past several decades, City of Lakeland crews would manually hang a notice called a door hanger on the front doors of impacted customers.  This system is antiquated and a common complaint from customers is that they don't typically use the front door and may enter through the garage or a side door.  On April 30, 2021, these types of notifications will be sent directly to the customer through a phone call, text message, or email that is associated with the customer's Water Utility account. 
Bill Anderson, Director of Water Utilities said, "Notification systems using the latest technology have been around and used by some of our neighboring communities for years. I'm excited that we will be adopting this type of direct contact method going forward.  We want our customers to be safe and know the issues that may be impacting them. A direct contact method almost like the reverse 911 systems is a much better way to keep our citizens informed compared to a door hanger that oftentimes is missed by the customer."
To ensure utility customers continue to receive important notifications, it is critical that each customer provide Lakeland Electric Customer Service with their contact information and update it when necessary. This can be done through the Customer Portal at LakelandElectric.com or by contacting Lakeland Electric Customer Service at 863.834.9535. 
Customers impacted by a notification message will receive it in the following order: 
Phone calls will be the first notification attempt and reflect the Caller ID number of 863.834.6802. 
A text message will be the second notification attempt after a phone call was not confirmed. Texts from the utility will reflect a Text ID number of 88911
Email messages will be the final notification attempt if the phone call and text messages are not confirmed and there is a customer email address on file. 
During this notification process, customers will be asked to confirm receipt of the message. If a customer does not confirm receipt of the notification, their next contact method will be used to inform them of this notification. Once a customer confirms, the system will stop and recognize receipt of the notification.
These important messages will inform the impacted customer of the situation and reason for notification. At no time, will these notifications ask for any personal information or request payment. Customers reached by phone or text will be asked to respond by pressing a confirmation code so the system recognizes the customer was reached and the notification message was delivered.
Contact
Kevin Cook
Director of Communications
City of Lakeland
863.834.6264
Kevin.Cook@LakelandGov.net
---
About Lakeland
The City of Lakeland was incorporated in January 1885 and has grown to become one of the largest inland communities in Florida.  With a current population of over 100,000, Lakeland continues to grow. It has been designated a Standard Metropolitan Statistical Area by the US Census Bureau for over 30 years.  With tourist attractions and gulf beaches only an hour away, Lakeland continues to capitalize on its ideal central Florida location along the I-4 corridor.  The City owns and operates Lakeland Electric, the third-largest publicly owned utility in Florida and it was one of the first to offer power in the Sunshine State over 110 years ago.
For additional information about the City of Lakeland, please explore LakelandGov.net.
Citizens are also invited to follow the City on social media. 
---