Lift Lakeland Community Input Event | October 29th
---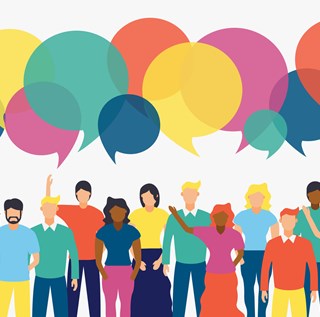 Watch Remotely:
LakelandGov.net/TV | Spectrum 643 | FiOS 43
LAKELAND, FL (October 26, 2020) | A Lift Lakeland event will occur at the RP Funding Center's Sikes Hall on Thursday, October 29th, at 6 p.m.  City of Lakeland Mayor Bill Mutz said, "The purpose of this Phase One meeting is to allow input from citizens at-large to shape the community-inspired Lift Lakeland Plan.  We will bridge social gaps with people-centered solutions and create a network of harmony."
The Lift Lakeland Plan started when the Lakeland City Commission held a Community Forum event on race relations on June 29th, 2020.  That event sparked follow-up meetings with community stakeholders and created the foundation for the Lift Lakeland Plan.
A great deal has happened since that initial meeting that took place earlier in the summer. The Lift Lakeland process included gathering input from the community to determine the most significant gaps in society to address racial disparities.  The information was consolidated into nine core categories to serve as a roadmap to meet our community's needs, which include:
PCS Academy & Career Exposure
Practical Life Education to Prepare for the Future
Leadership Development & Mentoring
LPD: Protecting the Quality of Life
Venture Capital & Other Support
Courageous Community Conversations
Community Opportunities
City of Lakeland Additional Potential Initiatives
Leveraging the Impact of Youth Sports Organizations
The Stakeholders then reviewed these crucial steps to triage the plan's most critical aspects before introducing the Lift Lakeland Plan to the community. On Thursday, October 22nd, the City Commission then reviewed the Stakeholder responses and tweaked them further.
Mutz said, "The community event taking place on Thursday will allow us to introduce the top items recommended in each of the nine core areas and we invite our citizens to provide input before we finalize the plan.  This meeting is a time to showcase the plan's initiatives and invite volunteers to assist us in moving Lakeland forward."
Contact
Kevin Cook
---
About Lakeland
The City of Lakeland was incorporated in January 1885 and has grown to become one of the largest inland communities in Florida.  With a current population of over 100,000, Lakeland continues to grow. It has been designated a Standard Metropolitan Statistical Area by the US Census Bureau for over 30 years.  With tourist attractions and gulf beaches only an hour away, Lakeland continues to capitalize on its ideal central Florida location along the I-4 corridor.  The City owns and operates Lakeland Electric, the third-largest publicly owned utility in Florida and it was one of the first to offer power in the Sunshine State over 110 years ago.
For additional information about the City of Lakeland, please explore lakelandgov.net.
Citizens are also invited to follow the City on social media. 
---