Public Notice: Major Collector Roadway Lakeland Highlands Will Be Impacted for Road Resurfacing Project
---
Quick Points
WHAT: Road milling and resurfacing on Lakeland Highlands Road from Polk Parkway to Glendale Street
START DATE: Monday, December 7th at 8 a.m.
PROJECT DURATION: One Week (Expected)
---
LAKELAND, FL (December 4, 2020) -|The City of Lakeland will be milling and then resurfacing Lakeland Highlands Road from the Polk Parkway to Glendale Street starting Monday, December 7th at 8 a.m.
There will be lane closures during the project, but traffic will remain open. Motorists traveling on Lakeland Highlands in the impacted area should expect delays during the project. The road resurfacing project is expected to take one week to complete.  The first step of the project is milling when the top coat of asphalt is scraped off to the roadbed.  Paving is expected to start around December 10th when the milling is complete. 
The impacted area will be clearly marked with signage and there will be flaggers to assist with vehicular traffic lane closures.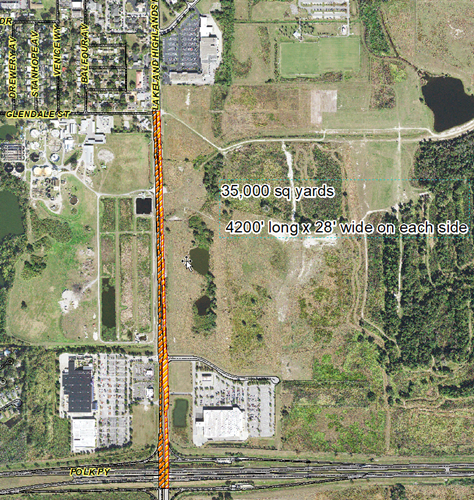 Contact
Kevin Cook
---
About Lakeland
The City of Lakeland was incorporated in January 1885 and has grown to become one of the largest inland communities in Florida.  With a current population of over 100,000, Lakeland continues to grow. It has been designated a Standard Metropolitan Statistical Area by the US Census Bureau for over 30 years.  With tourist attractions and gulf beaches only an hour away, Lakeland continues to capitalize on its ideal central Florida location along the I-4 corridor.  The City owns and operates Lakeland Electric, the third-largest publicly owned utility in Florida and it was one of the first to offer power in the Sunshine State over 110 years ago.
For additional information about the City of Lakeland, please explore LakelandGov.net.
Citizens are also invited to follow the City on social media. 
---