Weekly Residential Garbage Collection: Stuff The Can-Place All Items Inside Garbage Cart
---
LAKELAND, FL (December 13, 2021) | The City of Lakeland Division of Solid Waste provides once per week residential service with automated garbage collection, automated recycling collection, and yard waste collection. Residents can also notify Solid Waste for larger bulk item pick-up. Residential customers can get four (4) bulk collections, up to 20 cubic yards each, per calendar year. The calendar year runs from January 1st through December 31st.  City of Lakeland residents that need to schedule a bulk pickup should email customer service at solidwastemanagement@lakelandgov.net with your address and the type of material you have for collection.  Customers can also call 863/834-8773 to schedule a pickup.
Customers are asked to place all items inside their garbage cart.  Please do not place garbage bags or smaller loose items outside of the cart, instead stuff the can with all your garbage items.  Customers can even have the lid of their cart open or not completely closed because of the large quantity of garbage that is generated around the holidays.
Customers are asked to follow a few simple steps when placing their garbage out for collection.
Stuff the Can – place all garbage inside the cart.
Place cart curbside no later than 6:00 AM on your collection day.
Place the cart curbside with the red arrow on the lid pointing toward the street.
Keep carts at least three feet away from other carts, mailboxes, fire hydrants, low-hanging trees or shrubs, parked cars, and utility poles so trucks can easily access the cart.
Gene Ginn, Manager of Solid Waste said, "As a reminder, please don't load garbage containers with recyclable items, yard waste, household hazardous waste, medical waste, or liquid paint.  Recycling is picked-up on the same day as your garbage collection and please don't put plastic bags in your recycling cart. Remember to flatten all cardboard boxes and stuff your recycling cart full as well."
Yard waste is collected separately from trash and recycled materials. Yard waste must be bagged or bundled. Large branches need to be no longer than five feet and must be smaller than five inches in diameter. Bundled and bagged yard waste must not exceed 40 pounds in weight.  Large piles of yard waste that exceed 6 feet x 4 feet in size must be scheduled for a bulk pickup.  For more information on residential garbage collection, recycling, and bulk pickup, please visit www.lakelandgov.net/garbage.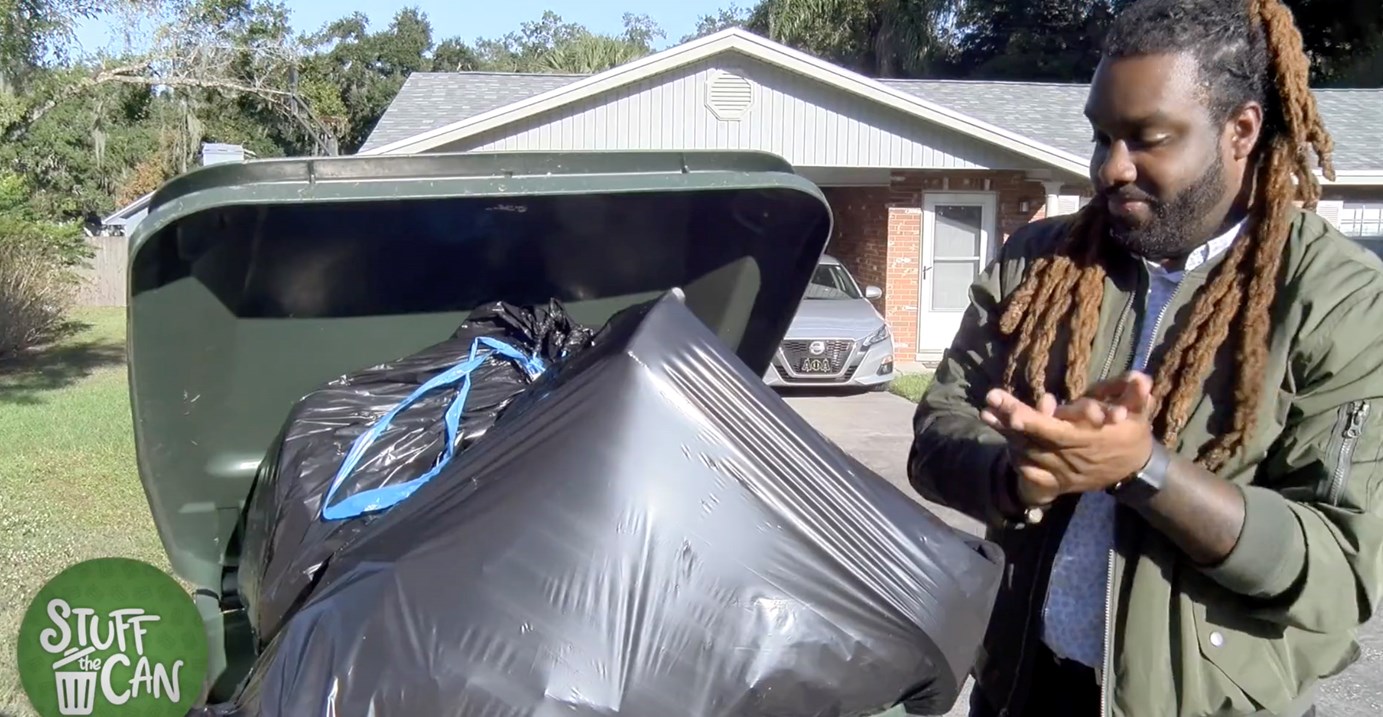 ---
Contact
Kevin Cook
Director of Communications
City of Lakeland
863.834.6264
Kevin.Cook@LakelandGov.net
---
About Lakeland
The City of Lakeland was incorporated in January 1885 and has grown to become one of the largest inland communities in Florida.  With a current population of over 100,000, Lakeland continues to grow. It has been designated a Standard Metropolitan Statistical Area by the US Census Bureau for over 30 years.  With tourist attractions and gulf beaches only an hour away, Lakeland continues to capitalize on its ideal central Florida location along the I-4 corridor.  The City owns and operates Lakeland Electric, the third-largest publicly owned utility in Florida and it was one of the first to offer power in the Sunshine State over 110 years ago.
For additional information about the City of Lakeland, please visit www.lakelandgov.net.  Citizens are also invited to follow the City on Facebook, Twitter, Instagram, YouTube, Vimeo, Snapchat and Nextdoor.  Citizens can find the City of Lakeland on these social media platforms by searching lakelandgov. 
For additional information about the City of Lakeland, please explore LakelandGov.net.
Citizens are also invited to follow the City on social media. 
---