City News Blog: Fire at 1207 Walnut Street
---
Lakeland, FL | At approximately 9:00 PM on May 22nd, the Lakeland Fire Department (LFD) received a call of a structure fire at a residence, located at 1207 Walnut Street. Upon arrival, crews observed heavy smoke and flames billowing from the front of the structure.
Fire crews initially made a defensive fire attack from outside the structure before being able to safely enter the structure and complete extinguishment of the fire. The fire did spread to a van parked in the driveway, but it was quickly extinguished. An adjacent convenient store was evacuated out of precaution. The fire was brought under control in less than 20 minutes. The American Red Cross was called in to assist and is helping one displaced family.
A total of nine LFD units, one Polk County Fire Rescue (PCFR) Medic Unit, and patrol units from the Lakeland Police Department (LPD) responded to the scene.
No firefighter injuries were reported.
The fire was determined to be accidental, and the cause was electrical. Further information on home fire safety can be found on our website at www.lakelandgov.net/lfd and on our social media sites.
Photographs from the scene are attached.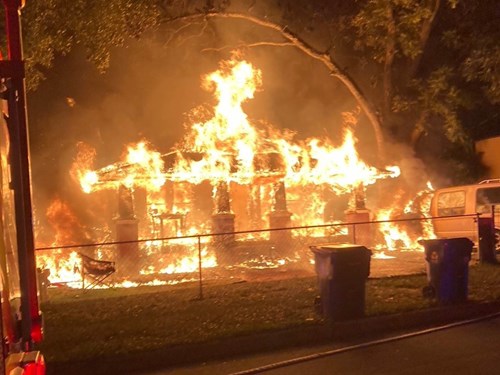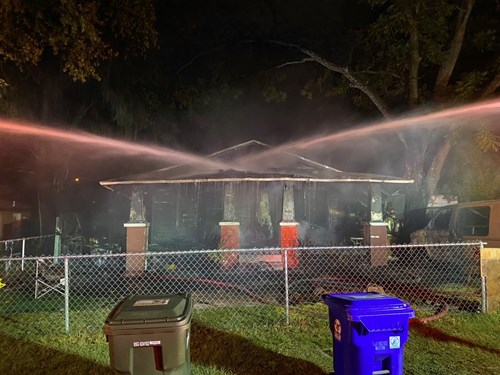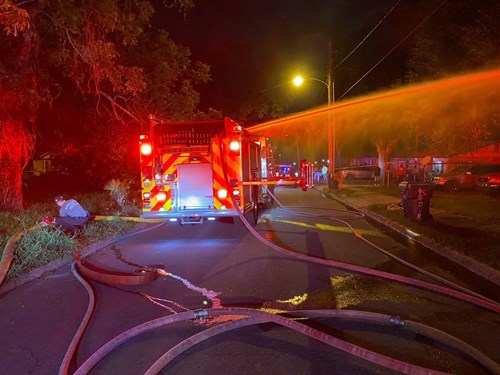 ---
Contact
Capt. Matt Brown
Training Captin / Paramedic
863.834.8226
Matt.Brown@LakelandGov.net
---
About Lakeland
The City of Lakeland was incorporated in January 1885 and has grown to become one of the largest inland communities in Florida.  With a current population of over 100,000, Lakeland continues to grow. It has been designated a Standard Metropolitan Statistical Area by the US Census Bureau for over 30 years.  With tourist attractions and gulf beaches only an hour away, Lakeland continues to capitalize on its ideal central Florida location along the I-4 corridor.  The City owns and operates Lakeland Electric, the third-largest publicly owned utility in Florida and it was one of the first to offer power in the Sunshine State over 110 years ago.
For additional information about the City of Lakeland, please visit www.lakelandgov.net.  Citizens are also invited to follow the City on Facebook, Twitter, Instagram, YouTube, Vimeo, Snapchat and Nextdoor.  Citizens can find the City of Lakeland on these social media platforms by searching lakelandgov. 
For additional information about the City of Lakeland, please explore LakelandGov.net.
Citizens are also invited to follow the City on social media. 
---