Public Notice: Emergency Repair
---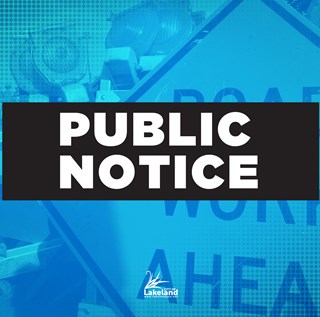 GREASE AND RAGS IN SANITARY SEWER
LAKELAND, FL (November 4, 2021) |The City of Lakeland's Wastewater Division is working on a blocked sanitary sewer line on North Florida Avenue between Aida Street and Griffin Road. Crews have set-up a bypass operation to deploy a remote-controlled video monitoring system to determine the condition and repairs needed. The blocked line is an 18-inch gravity sewer line with heavy flows.  Crews initially reported a large amount of congealed grease and rags in the line that caused the blockage. The appropriate traffic control/detour signage is in place to facilitate traffic flow around the work area. Work crews estimate the repairs will be completed by Friday at the end of the business day unless other issues develop during restoration efforts.
The City of Lakeland was notified this morning of a manhole overflowing at the intersection of Laguna Drive and Kathryn Avenue. Emergency crews were immediately dispatched to this location and a vacuum truck was sent to assist with clean-up.  The crew also placed socks over the storm inlets to mitigate any spreading wastewater.  The crews found a main line blockage and proceeded to start to remove the blockage.  This line has been cleaned routinely in the past but has now been placed on a 60-day preventative maintenance cycle to be cleaned more frequently due to today's blockage.
The Environmental Protection Agency estimates that over 30,000 sewer overflows occur per year in the USA, with approximately 47% of those backups being grease related.  These backups create environmental problems, tie-up traffic because of repairs, and sometimes flood homes causing thousands of dollars in damages. Grease clogged drains happen with there is a huge accumulation of greasy substances so please do not pour fats, oils, or grease down the drain.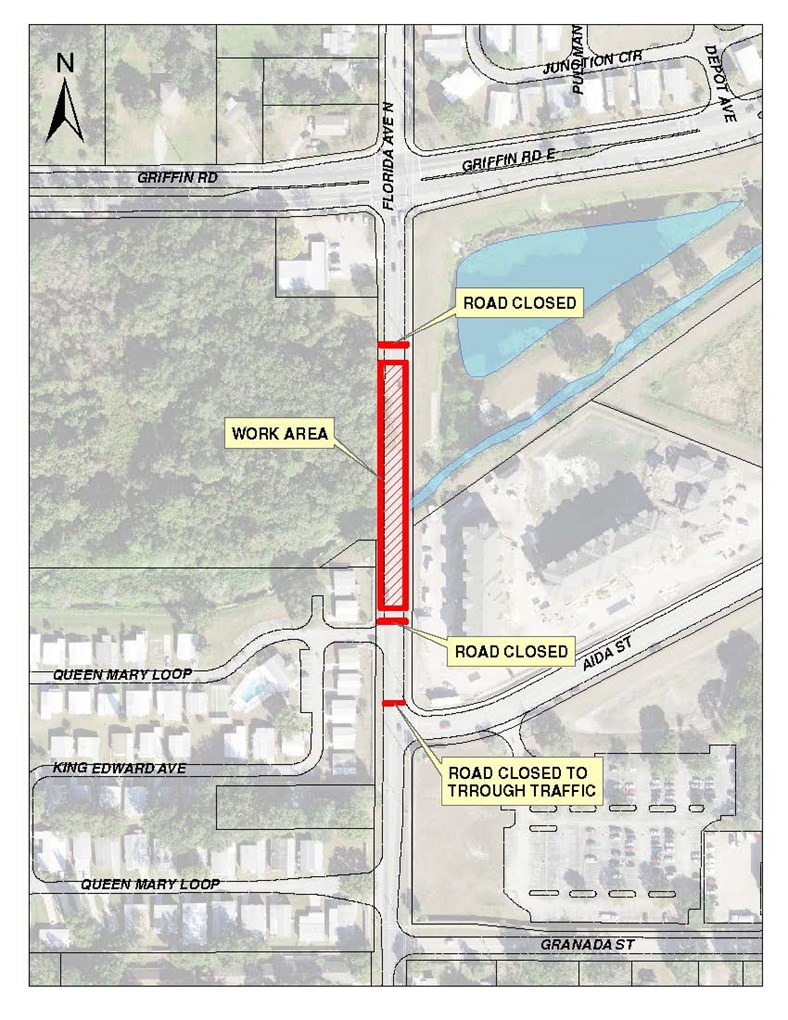 ---
Contact
Kevin Cook
Director of Communications
City of Lakeland
863.834.6264
Kevin.Cook@LakelandGov.net
---
About Lakeland
The City of Lakeland was incorporated in January 1885 and has grown to become one of the largest inland communities in Florida.  With a current population of over 100,000, Lakeland continues to grow. It has been designated a Standard Metropolitan Statistical Area by the US Census Bureau for over 30 years.  With tourist attractions and gulf beaches only an hour away, Lakeland continues to capitalize on its ideal central Florida location along the I-4 corridor.  The City owns and operates Lakeland Electric, the third-largest publicly owned utility in Florida and it was one of the first to offer power in the Sunshine State over 110 years ago.
For additional information about the City of Lakeland, please explore LakelandGov.net.
Citizens are also invited to follow the City on social media. 
---