City Commission Approves Amendment to Lease Agreement Between the City of Lakeland and Lakeland Regional Health Medical Center
---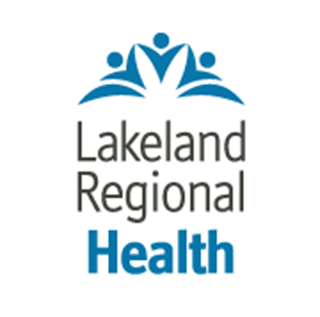 LAKELAND, FL (March 1, 2021) | Today, the Lakeland City Commission voted 6-1 in favor to amend the current Lease and Transfer Agreement between the City of Lakeland and Lakeland Regional Health Medical Center, effectively affirming the outstanding commitment of the two organizations to providing the best healthcare services to the community.  
"We appreciate the leadership and foresight of the Lakeland City Commission, Lakeland City Manager Shawn Sherrouse, and City Leaders to support the future of Lakeland Regional Health Medical Center, our community's essential safety-net hospital," said Danielle Drummond, MS, FACHE, Lakeland Regional Health President and CEO. "This is a significant moment for our community and for our hospital." 
Under this amendment, Lakeland Regional Health Medical Center will provide the City of Lakeland a $215 million lump sum prepayment for all remaining payments under the Lease through its 2040 term. This guarantees the City's revenue stream from Lakeland Regional Health Medical Center through 2040 at a time of increased challenges and uncertainties due to changes in the market and governmental funding for healthcare. Lakeland Regional Health Medical Center will pursue financing for the $215 million in a low-interest-rate environment that will ensure long-term cash flow savings compared to the current lease payment obligation. 
Beyond 2040, Lease payments by Lakeland Regional Health Medical Center will be consistent with payments being made by other not-for-profit hospitals in Florida that lease their facilities from governmental entities. As a result, the Amendment provides Lakeland Regional Health Medical Center bondholders and credit agencies a higher level of certainty regarding the future of the Lease and its financial impact on Lakeland Regional Health Medical Center and solidifies Lakeland Regional Health Medical Center's commitment to the community beyond 2040. This response to Moody's Investors Services December 17, 2020 reaffirmation of Lakeland Regional Health's A2 bond rating with a stable outlook that specifically identified the annual lease obligation and its uncertain future beyond 2040 as an ongoing credit challenge until an alternative solution is determined. 
"The Commission sought permanent certainty for the Capital Improvement Fund, which provides the high quality of life distinctions Lakeland's citizens enjoy and expect. At the same time, we created significant benefits for LRH by accepting a lump sum lease payment. The hospital can now secure funding at lower interest rates, and annual bond ratings will cease to cite the lease as a concerning issue. Both parties gain immediate benefits and predictable certainty while the quality of community health rises on a more cost-effective basis," said Lakeland Mayor Bill Mutz. "We are grateful to have participated in attaining this mutually beneficial outcome." 
"Solid leadership from both sides of this partnership has produced a solution that ensures the continued exceptional community healthcare provided by LRHMC, while also providing the City with the financial viability to fund much-needed community resources into the future," said Lakeland City Manager Shawn Sherrouse. "Assisted by the leadership of Danielle Drummond, the LRHMC Board of Directors and the City Commission have structured an agreement that best serves the community's quality of life and healthcare needs." 
Lakeland Regional Health Medical Center, which opened its doors in 1916, is a nationally and internationally recognized 864-bed hospital. Its Carol Jenkins Barnett Pavilion for Women and Children opened in 2018, and its Center for Behavioral Health & Wellness is set to open in summer 2022. Its Medical Staff is supported by 660 providers. 
"This has been a challenging issue for City Commissioners, Medical Center leaders, and residents alike spanning more than 30 years," said Weymon Snuggs, Lakeland Regional Health Board of Directors Chair. "We are so grateful to Mayor Bill Mutz, our City Commissioners and, in particular, City Manager Shawn Sherrouse and his team for tackling this in his first year and working diligently to resolve this in a way that supports the health of our community." 
Lakeland Regional Health 
Not-for-profit Lakeland Regional Health reaches beyond its hospital walls to promote wellness, education, and discovery in new places and new ways, providing a wide range of inpatient and outpatient healthcare services at its Medical Center, Hollis Cancer Center, and ambulatory care locations. Lakeland Regional Health earned Most Wired Advanced and Most Wired status five times since 2013 from the American Hospital Association and has earned workplace awards from Forbes, Gallup, and Becker's Hospital Review. Its 864-bed comprehensive tertiary referral hospital, Lakeland Regional Health Medical Center, operates the Jack and Tina Harrell Family Institute for Advanced Cardiovascular Medicine; a Level II Trauma Center; the Carol Jenkins Barnett Pavilion for Women and Children, which includes a Level III Neonatal Intensive Care Unit; and the Bannasch Institute for Advanced Rehabilitation Medicine. 
Contacts
Jennifer Audette 
Director, Public Relations and Communications
Lakeland Regional Health
863.242.1905 
jennifer.audette@myLRH.org

Kevin Cook
Director of Communications
City of Lakeland
863.834.6264
Kevin.Cook@LakelandGov.net
---
About Lakeland
The City of Lakeland was incorporated in January 1885 and has grown to become one of the largest inland communities in Florida.  With a current population of over 100,000, Lakeland continues to grow. It has been designated a Standard Metropolitan Statistical Area by the US Census Bureau for over 30 years.  With tourist attractions and gulf beaches only an hour away, Lakeland continues to capitalize on its ideal central Florida location along the I-4 corridor.  The City owns and operates Lakeland Electric, the third-largest publicly owned utility in Florida and it was one of the first to offer power in the Sunshine State over 110 years ago.
For additional information about the City of Lakeland, please explore LakelandGov.net.
Citizens are also invited to follow the City on social media. 
---