Public Notice: Chiles Street Will Be Closed Starting January 20th To Complete Sewer Repair
---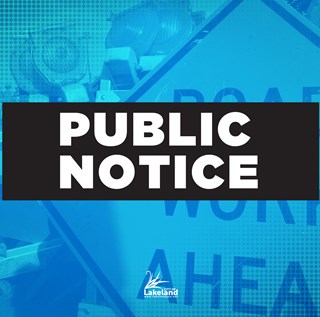 LAKELAND, FL (January 12, 2022) | On Thursday, January 20th starting at 8 a.m., a contractor working for the City of Lakeland Wastewater Collection Division will be completing work to repair a sewer main on Chiles Street. Unfortunately, the original contractor was unable to complete the repair in November 2021.  A new contractor will be onsite using a different technology designed to be more flexible. The contractor will be working on the sewer repair non-stop until the work is completed and estimates the repair will be finished Friday, January 21st.
The area where work will be done is adjacent to the Main Library and the Polk Museum of Art off Lake Morton. This repair is planned to be completed by accessing the sewer main through existing manholes with no excavation, using materials that cure in place through heat and pressure. Chiles Street will be closed to through traffic between Lake Morton Drive and Michigan Avenue. Local traffic will be able to still access Chiles Street apart from the immediate work area. Appropriate traffic control and detour signage will be in place, with both Palmetto Street and Vistabula Street as detour options.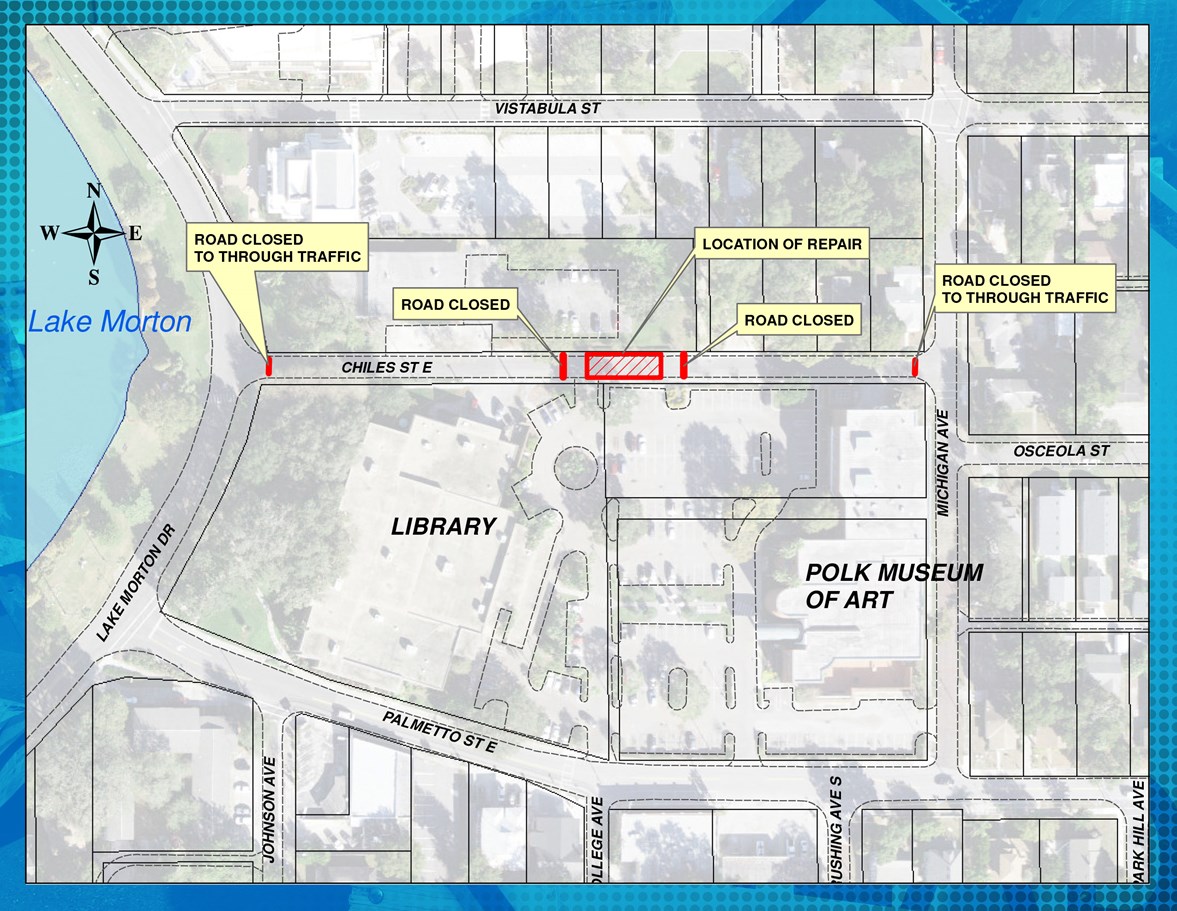 ---
Contact
Kevin Cook
Director of Communications
City of Lakeland
863.834.6264
Kevin.Cook@LakelandGov.net
---
About Lakeland
The City of Lakeland was incorporated in January 1885 and has grown to become one of the largest inland communities in Florida.  With a current population of over 100,000, Lakeland continues to grow. It has been designated a Standard Metropolitan Statistical Area by the US Census Bureau for over 30 years.  With tourist attractions and gulf beaches only an hour away, Lakeland continues to capitalize on its ideal central Florida location along the I-4 corridor.  The City owns and operates Lakeland Electric, the third-largest publicly owned utility in Florida and it was one of the first to offer power in the Sunshine State over 110 years ago.
For additional information about the City of Lakeland, please visit www.lakelandgov.net.  Citizens are also invited to follow the City on Facebook, Twitter, Instagram, YouTube, Vimeo, Snapchat and Nextdoor.  Citizens can find the City of Lakeland on these social media platforms by searching lakelandgov. 
For additional information about the City of Lakeland, please explore LakelandGov.net.
Citizens are also invited to follow the City on social media. 
---