City of Lakeland Teams with Polk County for Mask Distribution
---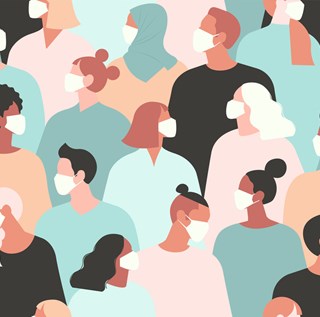 LAKELAND, FL (July 14, 2020) | Starting Thursday, July 16th, Lakeland-area residents who need facial coverings to help protect themselves and others from spreading the COVID-19 virus may get them free at eight sites within the Lakeland city limits. The City of Lakeland has designated the following locations for mask distribution that will take place Monday – Friday from 9 a.m. – 4 p.m. and residents can receive up to three masks per person.
---
Mask Pickup Locations:
Simpson

 Park Community Center – 1725 Martin L King Jr Avenue

Lakeland Main Library – 100 Lake Morton Drive
Lakeland Larry Jackson Branch Library – 1700 North Florida Avenue
Lakeland Police Department Lobby

– 219 North Massachusetts Avenue

Kelly Rec

reation Complex/Gandy Pool – 404 Imperial Boulevard

Coleman-Bush Building

–

1104 Martin L King Jr Avenue
eLibrary South Lakeland - 

4740 South Florida Avenue

*NEW* Lakeland Chamber of Commerce - 35 Lake Morton Drive
---
The Centers for Disease Control and Prevention (CDC) recommends that people wear face coverings when outside of their homes and in social settings when social distancing measures are difficult to maintain. On Thursday, July 2nd the Lakeland City Commission passed a resolution that requires masks/face coverings consistent with CDC guidelines for those individuals inside the Lakeland corporate limits. Dr. Joy Jackson, Director of the Florida Department of Health for Polk County said, "The greatest number of cases now testing positive in our area is a younger set between the age of 25-44 and science shows masks along with other safety protocols help reduce the spread of the virus."  
City Attorney Palmer Davis said, "The City Code allows regulations to take place through emergency resolutions and they carry the weight of an ordinance for enforcement." He also listed some of the exemptions in the resolution for those that wouldn't be required to wear a mask. These exemptions include children under eight-years-old, if a medical issue prohibits the wearing of a mask, issues regarding ADA compliancy, persons exercising, those individuals who have an occupation that prohibits a mask, and when social distancing is practiced. The resolution will expire at 5 p.m. on August 3rd and it is enforced with a fine not to exceed $250 for those that don't comply. The City's goal is to educate and offer masks to those that don't have one before issuing fines.
The Polk County Board of County Commissioners passed a resolution last week that strongly recommends wearing facial coverings. They purchased the disposable three-ply masks for residents using funds available from the Coronavirus Aid, Relief, and Economic Security (CARES) Act grant. Residents may receive up to three masks per person at the Lakeland sites and at those sites established by Polk County. Citizens may also pick up masks for a family member or someone unable to pick up for themselves. These masks are reusable until they become damaged, dirty, or wet. The masks will be available on a first-come, first-served basis until supplies run out.
The City of Lakeland encourages the public to follow the CDC recommendations for social distancing and hygiene. The City of Lakeland has developed a dedicated webpage with a number of resources to help the community stay informed.  You can find this site by visiting LakelandGov.net/covid19.  
Contact
Kevin Cook
---
About Lakeland
The City of Lakeland was incorporated in January 1885 and has grown to become one of the largest inland communities in Florida.  With a current population of over 100,000, Lakeland continues to grow. It has been designated a Standard Metropolitan Statistical Area by the US Census Bureau for over 30 years.  With tourist attractions and gulf beaches only an hour away, Lakeland continues to capitalize on its ideal central Florida location along the I-4 corridor.  The City owns and operates Lakeland Electric, the third-largest publicly owned utility in Florida and it was one of the first to offer power in the Sunshine State over 110 years ago.
For additional information about the City of Lakeland, please explore LakelandGov.net.
Citizens are also invited to follow the City on social media. 
---